Welcome to San Diego's premier 3D virtual tour company- TourFreely - is launching our tour creation service called Freely3D.tours where we specialize in creating immersive and interactive virtual tours for the hospitality industry. Our tours allow guests to explore and experience your property as if they were physically there, providing an unparalleled level of engagement.
                                              Why Choose Us?
High-Quality 3D Scanning: Our team of expert technicians uses state-of-the-art scanners to capture every detail of your property.
Customizable Tours: We work with you to create a virtual tour that showcases your property's unique features and amenities.
Mobile-Friendly: Our tours are optimized for all devices, including smartphones and tablets.
SEO-Friendly: Our tours can improve your search engine rankings and drive more traffic to your website.
Affordable Pricing: We offer competitive pricing and customized packages to fit your budget.                   
We can customize a tour for indoor and outdoor venues to give prospective clients an immersive experience
We help you increase your bookings
Contact Us:
Ready to take your hospitality marketing to the next level? Contact us today to schedule a free consultation and learn more about our services. Let us help you create a virtual tour that will wow your guests and increase your bookings. Thank you for considering our 3D virtual tour company!
We can customize a tour for you
We lead projects from start to finish with the goal of enhancing the customer experience for our clients. In addition to creating historical audio tours we can implement the latest technologies to add 3D virtual tours for your audience to maximize their engagement with your company. 
Why a 3D virtual tour? You can virtually tour a house, a business or a venue using 3D virtual tours, which creates an engaging online visual experience. They offer a continuous viewing that is available at all times, anywhere in the world, and directly at your fingertips.
A location can only be viewed from one point of view in a 360-degree tour while a totally immersive experience is created with a 3D virtual tour, which features numerous pinpoints and enables the viewer to "walk-through" the area at their convenience. A 3D dollhouse model of the building or venue is one of the more sophisticated features included in the 3D tours, along with measurement tools, personalized tags, highlight reels, and built-in hyperlinks.
We develop a strategy to capture the locations and tell their story through a subjective virtual experience using cutting-edge technology that can be accessed on all computers, tablets, and mobile devices, then augment with all available interactive content that is placed precisely where it happened or is most relevant. This process transforms any subject into an interactive virtual tour.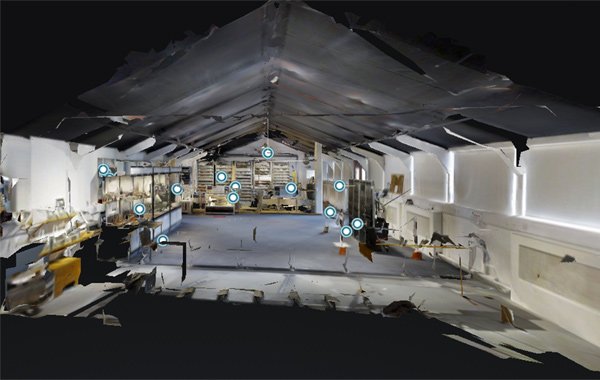 Build on Your Strengths and Improve Customer Loyalty by Creating Virtual Tours
customize the tour starting point
If the starting point for our TourFreely GPS audio tours is not close to your specific location then we can adapt it to your needs and maintain it for your private use. 
Our editorial team will collaborate with you to tell a tale that matches your voice and identity if you lack the skills or capacity to design your own tours. If you require a unique feature for your trips, our developers will also collaborate with you to design it.
Tour Design-Explanations of each destination in detail
Trip Map-A map of the tour that shows the route and all of the destinations
Production-Written according to the brief and outline by a local freelancer
Script Editing-Edited for spoken word and location-aware playback

Voice Over-Recording of voice artists selected by clients

Professional recording environment-

Sound Design-Addition of sound effects and music, excluding music licenses

Final Mixing-Audio editing to remove stumbles and breath noise

Scratch Audio-Creation of scratch (dummy) audio for testing
Whether it's indoors or outdoors, a virtual tour is beneficial because it leaves a lasting impression, allows full engagement of customers who are more likely to visit and re-visit your website daily and can improve the overall number of bookings at your venue